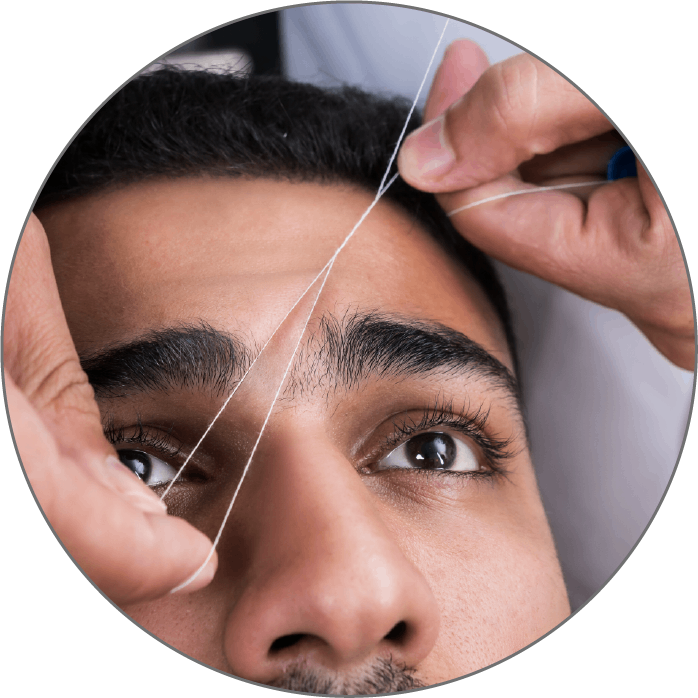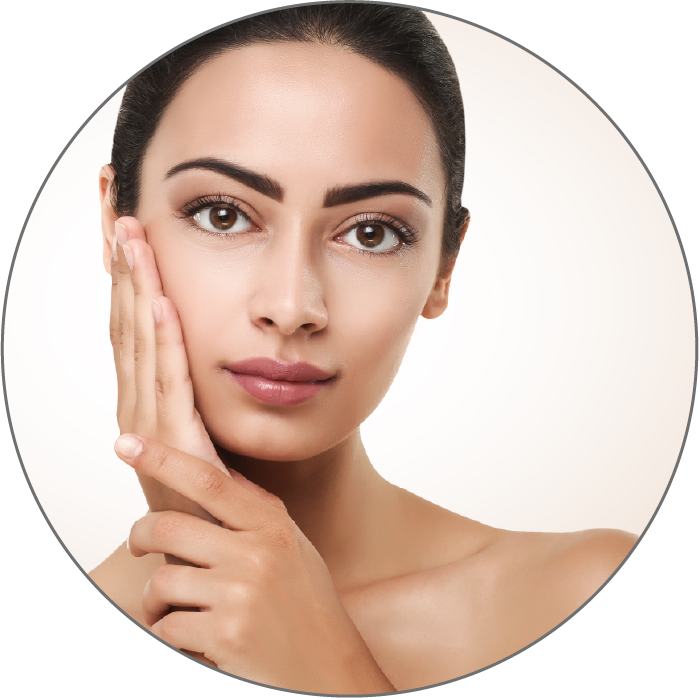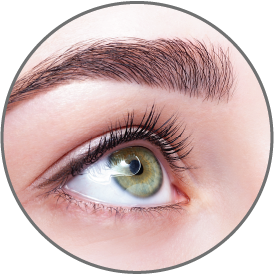 Threading
Threading is a specialized process of hair removal (invented in India) that uses a twisted cotton thread to remove stubborn hair in targeted and precise lines, so you can have the perfect eyebrow shaping and smoother skin anywhere on your face. Since the process of threading removes multiple hairs at once yet is relatively painless, and has more precision than waxing or sugaring, it's becoming a popular method of hair removal in Las Vegas. Unlike many salons and spas in Las Vegas, we offer our customers a private threading experience, which is much more comfortable compared to some studios that only offer their threading services in public. If you've never experienced eyebrow threading and shaping or are curious to learn more about this unique technique for all-natural hair removal in our top-rated salon and spa near the Las Vegas Strip, contact us or book an appointment online, today.
What Is Threading And Why Is It Better For Eyebrow Shaping?
Threading is an ancient form of traditional, all-natural hair removal that is believed to have been originally developed in India thousands of years ago. Threading is especially effective on coarse and thick hair that may be difficult to remove using other methods of hair removal like waxing or sugaring, which makes it ideal for eyebrow shaping. The threading method is best for precision hair removal, meaning that threading removes hair in a way that creates a straight-lined look. This look has become an increasingly popular style for eyebrow shaping, as seen in Las Vegas and throughout North America. In the past, it was fashionable for eyebrows to look thin with a subtle arch or curve, but over the last decade it has become trendy to maintain a more natural and fuller eyebrow shape. Specifically, trends have moved toward thicker and angular eyebrow shaping, retaining a more naturally bushier look while also being clean and precise.
How Does Eyebrow Threading Work In Las Vegas Spas?
The threading technique uses a thin thread made from cotton or polyester, which is doubled over itself and then stretched along the skin in the area where hair removal is desired. The thread is twisted together, trapping the hairs and pulling them out by the follicle. Even though threading removes multiple hairs at once, the technique should be relatively painless as long as the beauty technician is skilled and applies the correct amount of pressure throughout the eyebrow shaping process. There are several methods for maneuvering the thread, and different threading techniques can be used for different results. The most popular method for eyebrow threading is to hold one end of the thread in the mouth while the other hand guides the direction of the threading, which allows for the quickest and most precise lines to form.
We guarantee that when you book your eyebrow threading at Skintastic Studio, you'll get the best threading in Henderson and the Las Vegas valley. You'll leave with perfectly manicured eyebrows that accentuate your natural beauty and a huge smile on your face, every single time.
THREADING – BROW SHAPING…$20.00
If the eyes are the window to the soul, then the eyebrows are the frame. A professional eyebrow threading can not only accentuate the natural beauty of your eyes, but give the appearance of reshaped bone structure, illuminating your features. Our high precision threading technique is the best way to create clean lines, giving you the perfect manicured brows that are so in style. Our hundreds of loyal clients rave about how our technicians have uplifted their entire look and confidence with our painless and precise threading technique. If you need a professional eyebrow shaping to give you a new look and attitude, you have come to the right place!
THREADING – BROW MAINTENANCE…$20.00
You can trust our eyebrow shaping and threading experts with the routine maintenance of your beautiful brows. Eyebrows are an essential feature in the accentuation of your natural beauty and bone structure, so having a regular eyebrow threading appointment to maintain their shape and tame any undesired hair growth is a great way to show yourself some self-love. Book your standing appointment with us today to prioritize your wellness regime and give yourself the gift of a well-deserved confidence boost.
THREADING – FULL FACE…$45.00
Smooth skin is the most ideal canvas for makeup application, so if you're a cosmetics aficionado or beauty guru then prepare to upgrade your artwork and make the most out of your color palettes! Threading is an effective form of painless hair removal for your entire lovely face. It's fast, and gently pulls the hair from the root, so you'll have radiantly smooth skin for weeks. It's a far better alternative to dermablading as a form of hair removal, as dermablading just cuts off facial hair at the outer skin level, causing it to grow back with a thicker appearance. Plus, threading can be done on all skin types and textures, unlike dermablading. So, are you ready to upgrade your beauty game? Book your full-face threading appointment today to reveal a smoother, more radiant you!
THREADING – LIPS…$10.00
The upper lip is a particularly sensitive area of the face, so threading is a great option for upper lip hair removal since it's a much gentler alternative to waxing. Every single hair will be gently pulled out by the root in a few swift motions, causing less skin irritation than waxing or shaving.
THREADING – CHIN…$7.00
Threading is the perfect form of hair removal for stubborn chin hairs, which are often more coarse than the hair on some other facial areas. Rather than plucking them out individually, which can be a rather painful and slow process that is more prone to creating ingrown hairs if not done correctly, our professional threading technicians can whisk those chin hairs out quickly and safely, with our gentle threading technique.
THREADING – SIDEBURNS…$25.00
Threading is the perfect form of hair removal for sideburns, which contain coarser and thicker hair. Rather than shaving, which is a highly skin irritating process that is more prone to creating ingrown hairs, our professional threading technicians can pull every hair out by the root quickly and safely with our gentle threading technique.
THREADING – NECK…$15.00
Threading is the perfect form of hair removal for stubborn neck hairs, which are often more coarse than the hair on some other facial areas.  Our professional threading technicians will leave you looking great and feeling refreshed.