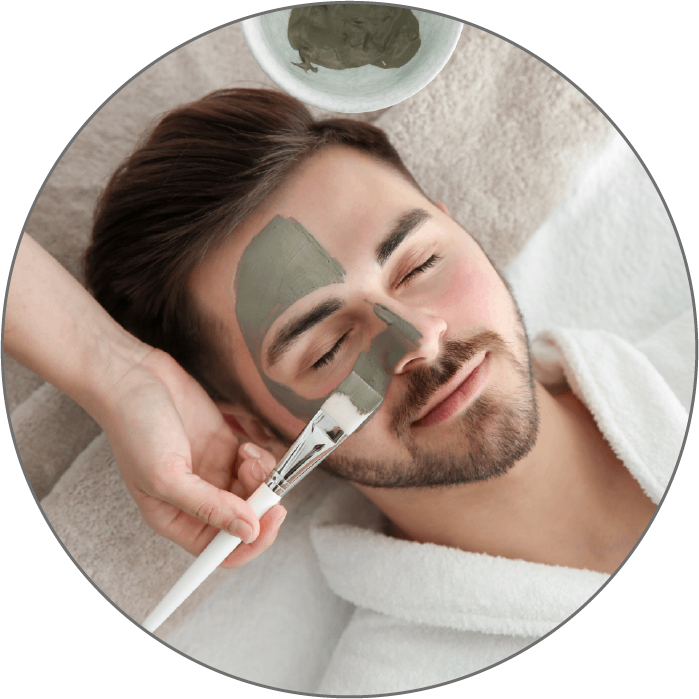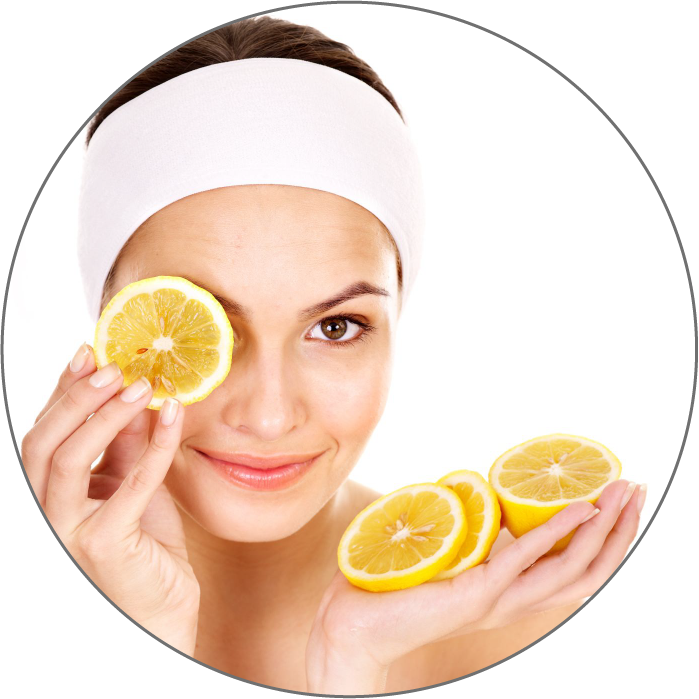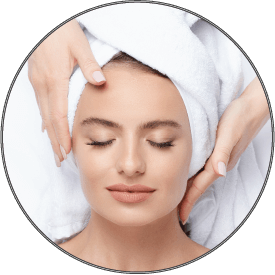 Skin Care
If you've ever had a facial in Las Vegas, you understand that your technician and their techniques are even more important than the products being applied and used.  A professional five-star facial and skin care will not only make your skin appear like you're glowing from the inside out, it will also tone and tighten wrinkles, deeply purify and hydrate your skin while promoting collagen production for a more youthful appearance that can last for days. In addition, facials performed by a skilled professional beauty technician will soothe and relax you, just like a massage soothes and relaxes the muscles in your body. Since the day Skintastic Studio was opened in 2012, we have been giving the best facials in Las Vegas, with hundreds of five-star ratings and raving testimonials. Book your appointment online for your own five-star facial, today. Go ahead and treat yourself to a rejuvenating facial at our top-rated spa in Henderson. Our facials and spa services are just the kind of soothing and healing self care you deserve.
Why You Need A Five-Star Facial In Las Vegas
Skintastic Studio only uses the best all-natural skin care products to help heal your skin from the inside out, revealing a re-energized and glowing complexion. With all the responsibilities and stresses of daily life, the beating Nevada sun, and all of the harsh chemicals that are prevalent in our environment, maintaining a self-care and a beauty regimen that naturally detoxifies your pores and replenishes your skin's hydration is absolutely essential. Read more to learn about the benefits of our luxurious yet affordable facials near the Las Vegas Strip. Every facial is personalized for the unique needs of your skin type, which helps us give the best facials in Las Vegas and why we are considered by many to be the best spa in Henderson and the greater Las Vegas area.  Self-care doesn't have to be a luxury.  Give yourself the gift of self-confidence when you prioritize your wellness needs and book yourself a relaxing, restorative and rejuvenating facial today through our online booking portal. You deserve too...
HEAL: Heal from the inside out with our handmade, organic skin care products and restorative hot oil hair treatments that will leave you glowing and feeling brand new. Environmental toxins, harsh chemicals and the stresses of daily life are affecting all of us. Replenish the nutrients that your skin and hair crave with healing rituals and ingredients to restore your natural radiance.
REVEAL: Reveal your inner beauty with our deeply cleansing, exfoliating and anti-aging facials, personalized for your unique skin type and needs. Rejuvenate, re-energize and detoxify your sacred vessel with illuminating properties given to us by nature. Reveal a more youthful appearance and let your most stunning self shine through!
UNLEASH. Unleash your confidence and glow from the inside out after treating yourself to a well-deserved professional five-star facial in Las Vegas. Our wide range of spa quality facials are personalized for your specific skincare and beauty needs, so whether you need deep exfoliation and cleansing through microdermabrasion or a quick skin plumping pick me up with retinol, our five star spa-trained facial specialists will unleash your inner beauty.
ADVANCED EXFOLIATION – PUMPKIN…$120.00
An exfoliating peel designed for age management, acne, and hyperpigmentation. Pumpkin is a fantastic natural exfoliant that penetrates deep into the pores, cleansing and helping to peel away dead skin helping to alleviate acne, fine lines, and hyperpigmentation.
ADVANCED EXFOLIATION – RETINOL TREATMENTS…$95.00
This luxurious treatment will enhance your skin's absorption of the many vitamins, antioxidants and nutrients that enrich the organic skincare products that we use in all of our facials, custom for your skincare and beauty needs. Retinol also serves to reduce the appearance of fine lines and wrinkles, so you'll look younger and feel brand new.
FACIALS – BACK FACIAL…$75.00
If you suffer from acne prone skin and ingrown hairs on your back, then this is the service for you. Our exfoliating back facials will extract clogged pores and help remove ingrown hairs in addition to preventing their return. Quality skin care for your back.
FACIALS – FACIAL WITH EXTRACTIONS…$95.00
If you suffer from congested pores, blackheads, whiteheads and acne then this is the deeply cleansing and purging facial treatment for you. Our facial specialists will open your pores with aromatic steam and purge your skin of all the dirt and bacteria that is trapped inside them, causing your blemishes and promoting their healing.
FACIALS – FACIAL…$70.00
If you haven't experienced the invigorating, regenerating and clarifying treatment of a facial, then you deserve to treat yourself to this classic skin tone balancing treatment for all skin types.  At Skintastic Studios, we excel at the facial.  Get one and find out for yourself.
FACIALS – MICRODERMABRASION…$100.00
Microdermabrasion is an innovative skincare technology that involves spraying small crystals onto your facial skin and removing them through mechanical suction, effectively removing dead skin cells and leaving a smoother complexion in the process. This extreme yet gentle form of exfoliation will leave your face feeling softer than you've ever felt it before.
LASH LIFT / BROW LAMINATION…$100.00
ADVANCED EXFOLIATION – VITAMIN C…$125.00
Our Vitamin C rejuvenating facial peel is specifically designed for repairing skin that has been damaged by the sun, helping to treat and prevent the effects of premature aging. If you're a sun worshipper like so many of us are here in the Las Vegas Valley, you know that it's the enemy of youthful skin. This facial is a great way to aid your sun damaged skin.
HAIR OIL TREATMENT…$55.00
At Skintastic Studio our beauty technicians will apply the best natural oils to your hair for a luscious look that will leave you feeling soothed, and your hair feeling deeply nourished.
HENNA FOR HAIR…$40
Henna is an all-natural form of semi-permanent hair dye and is available in darker and natural shades. It is beneficial to your hair instead of damaging, like traditional dyes.  Let us apply the beauty secrets of India to help you look your best.
ARGAN OIL MASSAGE…$55
A scalp massage is a total relaxation treatment that will leave you feeling rejuvenated and completely soothed, in a way you've never felt before.